Non Slip Bra Inserts Ovals
Regular price

$25.00

Sale price

$25.00
Nipple coverage (goodbye headlights!)
Lightweight shaping - a smoother appearance
"Filler" for breast volume loss
Balance out 2 different sizes (up to 1/2 cup difference)
Recommended For: Regular Bras, Cozy Wireless Bras, Bralettes, Sports Bras, Swimsuits, Shelf Bra Camisoles and Dresses

NO MORE MOVING, BUNCHING INSERTS: Features an exterior non slip bra inserts patented honeycomb grip technology to ensure they stay put. No more annoying inserts! 

NIPPLE COVERAGE, LIGHT SHAPING, BALANCE: They provide nipple coverage, natural looking shaping and balance when needed. 

LEAVE THEM IN POCKETS: Pop our non slip bra inserts in once and leave them in, they stay in place inside sports bras, swimsuits, bralettes. No more frustration fitting them in and out of pockets!

BRA SIZED BASED INSERTS: For a better, more accurate fit. For example, "34C and 44C are very different C cups" See our size chart for your best size. 

UNDETECTABLE: No more visible insert outline! Our non slip bra inserts grippy exterior was also designed low-profile so that the "dots" aren't seen through fabrics.
Please note these oval inserts: are not a stick on bra, significant "add a cup" inserts or push-up cleavage style inserts. They do provide a smooth, more rounded natural appearance with lightweight shaping, nipple coverage and added support to bras.

Fabric Content

Fabric Content: 82% Polyester 18% Spandex, Cups 100% Polyurethane, Non Slip Bra Inserts Application 100% Medical Grade Silicone
Care Instructions

Washing Instructions: Our bra pads can be washed inside your sports bras/tops, swimwear or inside the Honey Cloudz mesh bag. Machine wash warm/cold or hand wash. Use gentle detergent, no bleach, do not iron or dry clean. Lay flat or hang to dry. Do not put inserts in the dryer.
Share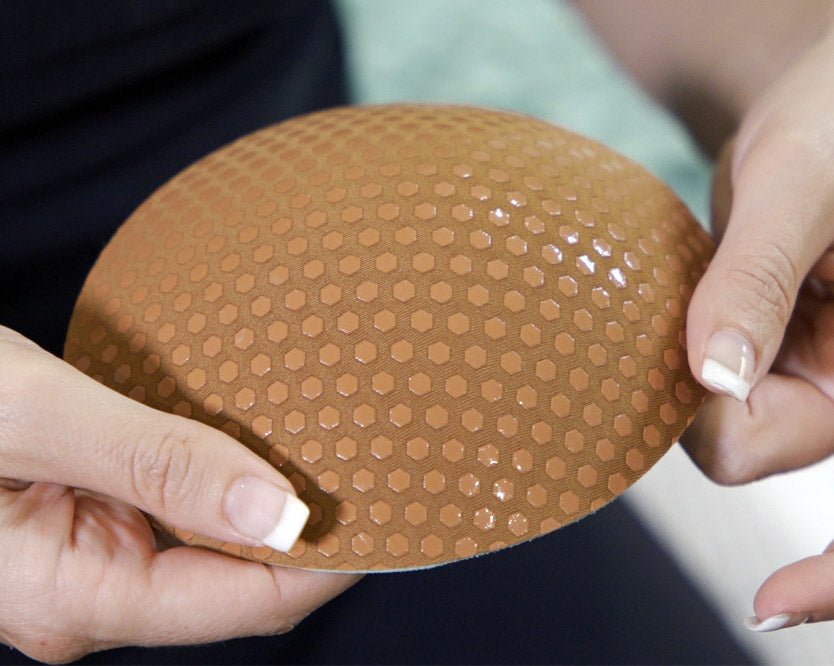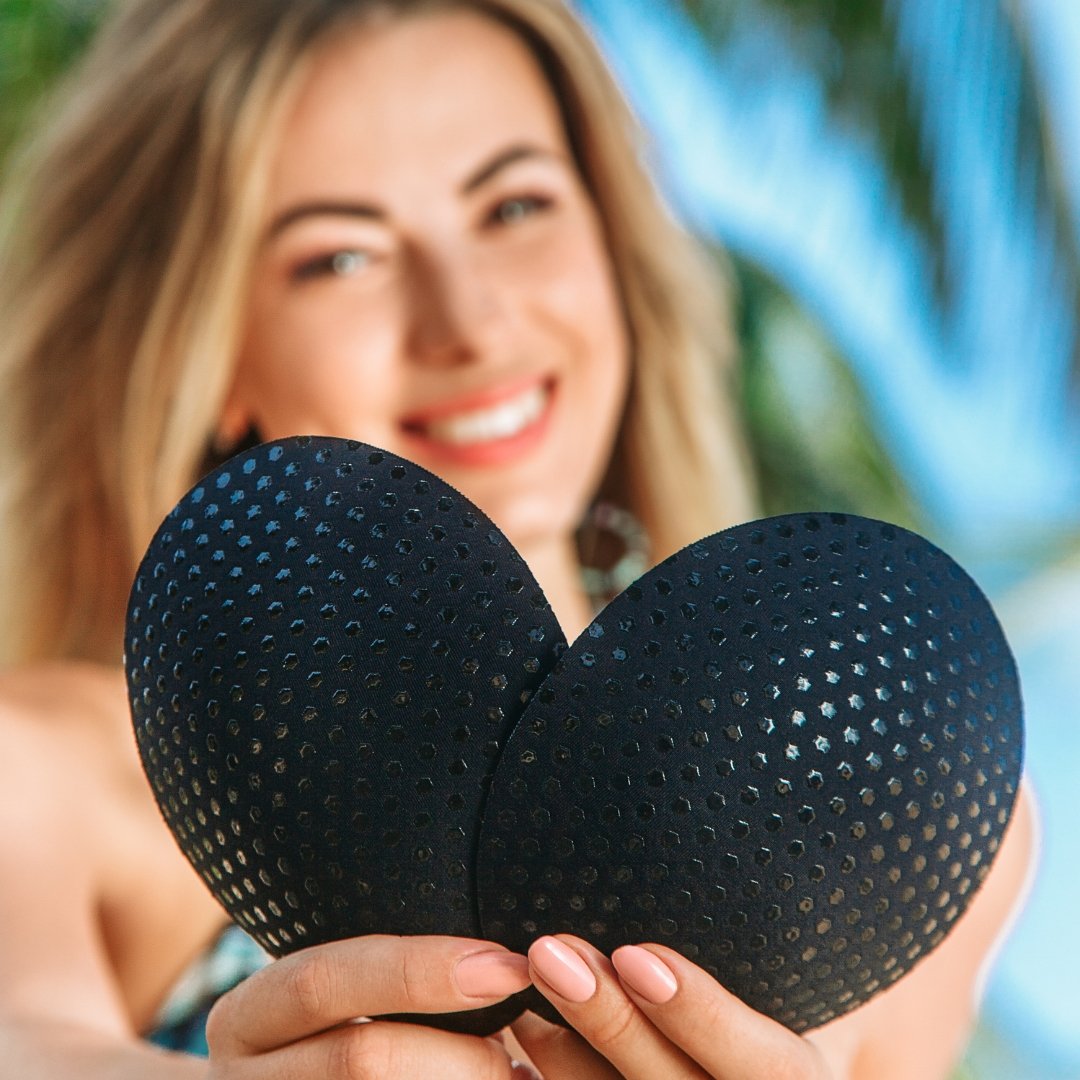 Size Chart
We ship Worldwide

Shipping calculated at checkout

Machine or Hand Wash

Lay flat or Hang Dry. No Dryer or Iron
FAQs
What size should I get?

Refer to our Size Guide and locate your bra size. We also list the insert dimensions if you want to double check the size of your garment, it's an excellent way to be sure it will fit properly. If your end use is a regular bra/everyday bra as a "fill in", extra nip coverage we highly suggest to size down one so that it fits properly in your bra. Also keep in mind if your bra style is demi or are wearing a sportsbra/bralette/ smaller bikini top with reduced coverage, you will need to size down one.
How do I know if I have the right fit? 

If the insert moves around the first day while you are wearing, it is too big size down. Your breasts should cup the insert and their should not be space on the blue side where your breasts meet the backside. If the insert seems to small on your breast, not covering enough, size up. You can also tell it is too small because an outline will show from being so pressed. 
What style should I go with?

It depends on what your end use is and preference. For example, this Half Moon style is excellent for wireless bras, most swimwear, bralettes, camisoles, sports bras, nursing bras, workout tops but not the best shape for uderwire bras. Our oval shape is best for those.
Will they stay in place without anything else under a shirt or dress? 

No, the inserts need to be inside a swimsuit, sports bra, workout top, bralette, regular bra. They are not a strapless "silicone bra" that you can wear by itself.
Are these push-up, cleavage enhancing inserts?

No this style is for light shaping and nipple coverage. They are not designed to push up, create cleavage, only to smooth, even/balance, and to create a more rounded natural shape.
Can I use them in a chlorine pool or at the beach in salt water? 

Yes, our inserts are made with polyester which is the best fabric for chlorine and saltwater. The medical grade silicone outside and polyester have been tested and approved in these conditions. 
Can you really keep them in your sports bra, bralette or swimsuit in the washing machine?

Yes you can! The beauty about it too is they stay in your garment and don't end up at the bottom of your washer!
I don't see my bra size listed, will anything fit me? 

We strive to include as many women as possible. Send us an email or IM message. We may be able to recommend a size to try and we will keep in mind for adding in the future! We built Honey Cloudz on feedback.
How much support do the inserts offer?

Our inserts provide light support but they are not super-supportive and don't provide a push up effect.
How to wear ideas
#honeycloudz #myhoneycloudz #cloudzcrew